Minecraft Option Profiles
Minecraft Option Profiles is a useful tool for the game Minecraft, with which you can quickly switch between settings.
It gives you the ability to create profiles of your settings and switch between them.

Example: Someone who creates YouTube videos about Minecraft can create two profiles, where the first one contains his privately preferred settings and the second one the settings for recording videos. If he wants to record a video, he only has to change to the set profile instead of configuring everything again.
Minecraft Option Profiles saves all Minecraft options in profiles.
Help
Do you have a problem with this software?
Open help
Screenshots: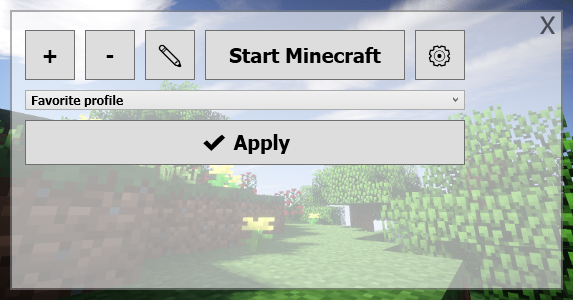 A beautiful design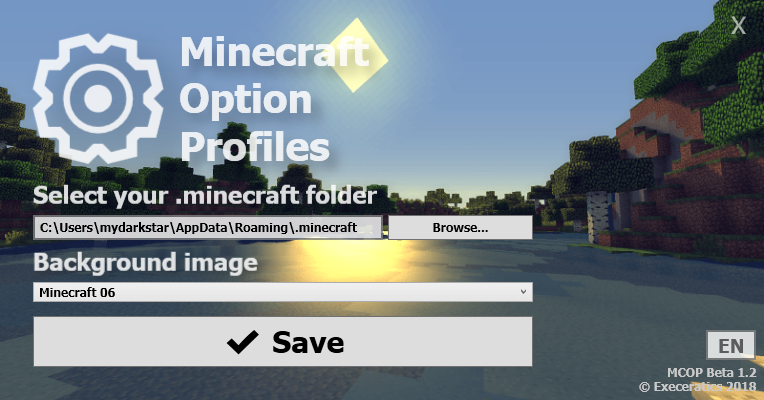 Selectable backgrounds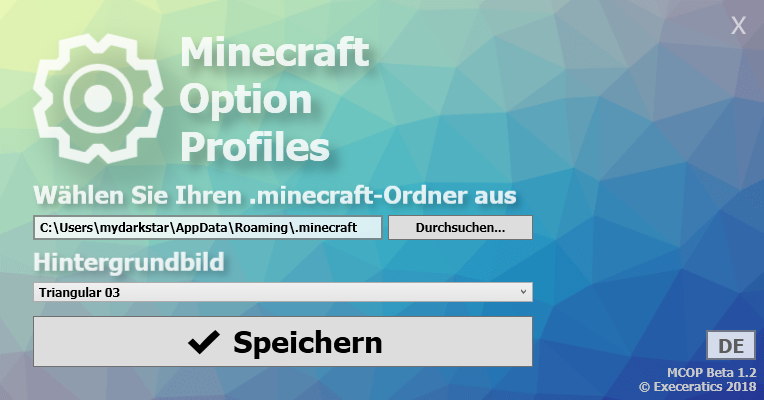 Multi-language support
Auto-updater included

alternative: Without installer
Version:
Beta 1.2
Languages:
Various
Category:
Tools
Requires:
Minecraft
Operating systems:

Windows Vista

,


Windows 7

,


Windows 8

,


Windows 8.1

,


Windows 10

Size:
8.94 MB
Published:
03/08/2018
Initial release:
22/06/2015
Price:
Free
License:
GPLv3
Scanned for viruses!
Virusscans of this software
Result: No virus

Changelogs - Checksums